Summerschool Bochum 2022
Challenges to a Sustainable Future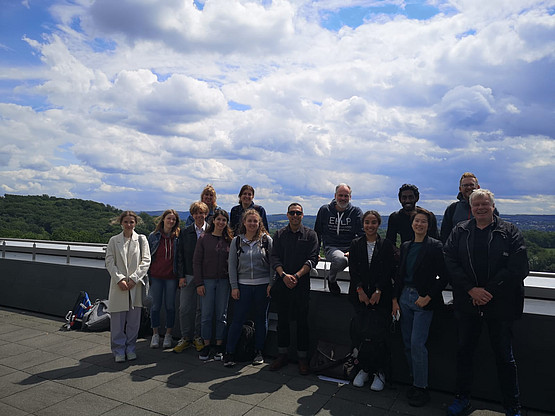 After a long break, the Summer School took place again in Bochum (Germany) from May 31 to June 5, 2022. This Summer School was jointly organized for PELP students of the University of Graz and for students of the Master Programs PLEP (University of Bern) and EELP (Ruhr-Universität Bochum) by lecturers from all three universities. In the Summer School, current topics in political philosophy were taught in seminar format and in English and discussed in a nice atmosphere.
This year's topic was "Challenges to a Sustainable Future". These challenges were discussed in an interdisciplinary setting in thematic blocks on climate change, migration, human rights, race-, sex- and gender-based inequality, and populism. In particular, an ethical perspective on these issues was combined with political, economic, and legal approaches to solving them. There was also enough time for shared meals and informal discussions.
Univ.Prof. Dr.
Lukas
Meyer
Coordinator
Dr. phil.
Santiago
Truccone-Borgogno
Substitute Coordinator
Contact
Project management; Primary Contact Person
Attemsgasse 25/II 8010 Graz
Kanita
Kovacevic
Mag.phil.
please contact for an appointment