Summerschool Dubrovnik 2013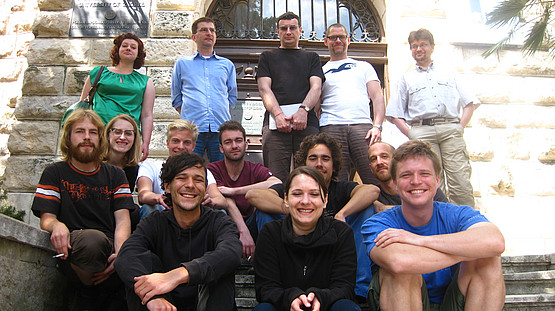 The first PELP Summerschool was held from 1st to 8th of May 2013 in cooperation with the University of Zagreb. The lecturers and students gathered in the University of Zagreb's Center for Advanced Academic Studies in Dubrovnik. Each of the four working days of the Summerschool placed emphasis on a particular issue in Practical Philosophy. The respective topics were introduced by the lecturer responsible for the organization of the day's particular work. Student presentations provided the basis for discussion.
The Summerschool started on May 2nd with the topic of "Climate Engineering", headed by Harald Stelzer from the University of Graz. Subject of the day's four sessions were the ethical implications of attempts to actively correct the negative effects of climate change through the use of technology.
The second day dealt with the issue of "Multiculturalism and Bioethics". Tomislav Bracanovic from Zagreb University introduced the subject-matter and the discussion which focused on the impact of the cultural and religious pluralism prevalent in contemporary societies on bioethical issues.
After a short workshop on the weekend, May 6th was devoted to the subject of "Logics and Ethics of Collective Action". Under the supervision of Tomislav Janovic, University of Zagreb, students and lecturers debated on the potential of conflict between individual and collective action and normative questions relating to the latter.
The final day of the Summerschool, May 7th, focused on questions concerning "Ethics and Economics". The topic was introduced and headed by Dirk Brantl from the Universities of Tübingen and Graz. Student presentations and discussions critically appraised problems of the applicability and the theoretical foundations of an ethical analysis of economic institutions as well as areas of systematic conflict between the two disciplines.
Univ.Prof. Dr.
Lukas
Meyer
Coordinator
Dr. phil.
Santiago
Truccone-Borgogno
Substitute Coordinator
Contact
Project management; Primary Contact Person
Attemsgasse 25/II 8010 Graz
Kanita
Kovacevic
Mag.phil.
please contact for an appointment